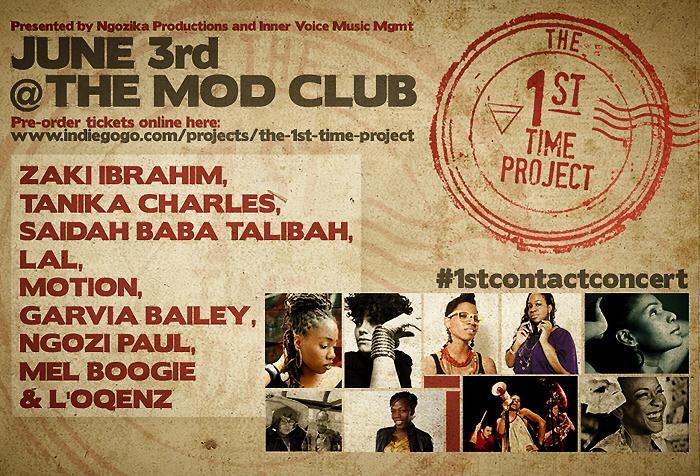 WHEN:
June 3, 2013 @ 7:45 pm – 8:45 pm
WHERE:
The Virgin Mobile Mod Club
722 College Street
Toronto,ON M6G 1C2
Canada
Zaki Ibrahim, Tanika Charles, Saidah Baba Talibah, Lal, Motion, and DJ's Mel Boogie and L'Oqenz will be performing at Toronto's Mod Club on June 3rd to raise $'s for the 1st Time Project! The show will be hosted by Garvia Bailey of CBC radio's Big City, Small World.The 1st Time Project is a trans-media initiative about women's sexuality. Drawing on real women's 1st sexual experiences, the 1st Time Project ignites a conversation about what is really going on in women's sex lives, reaching beyond generational and cultural divides.