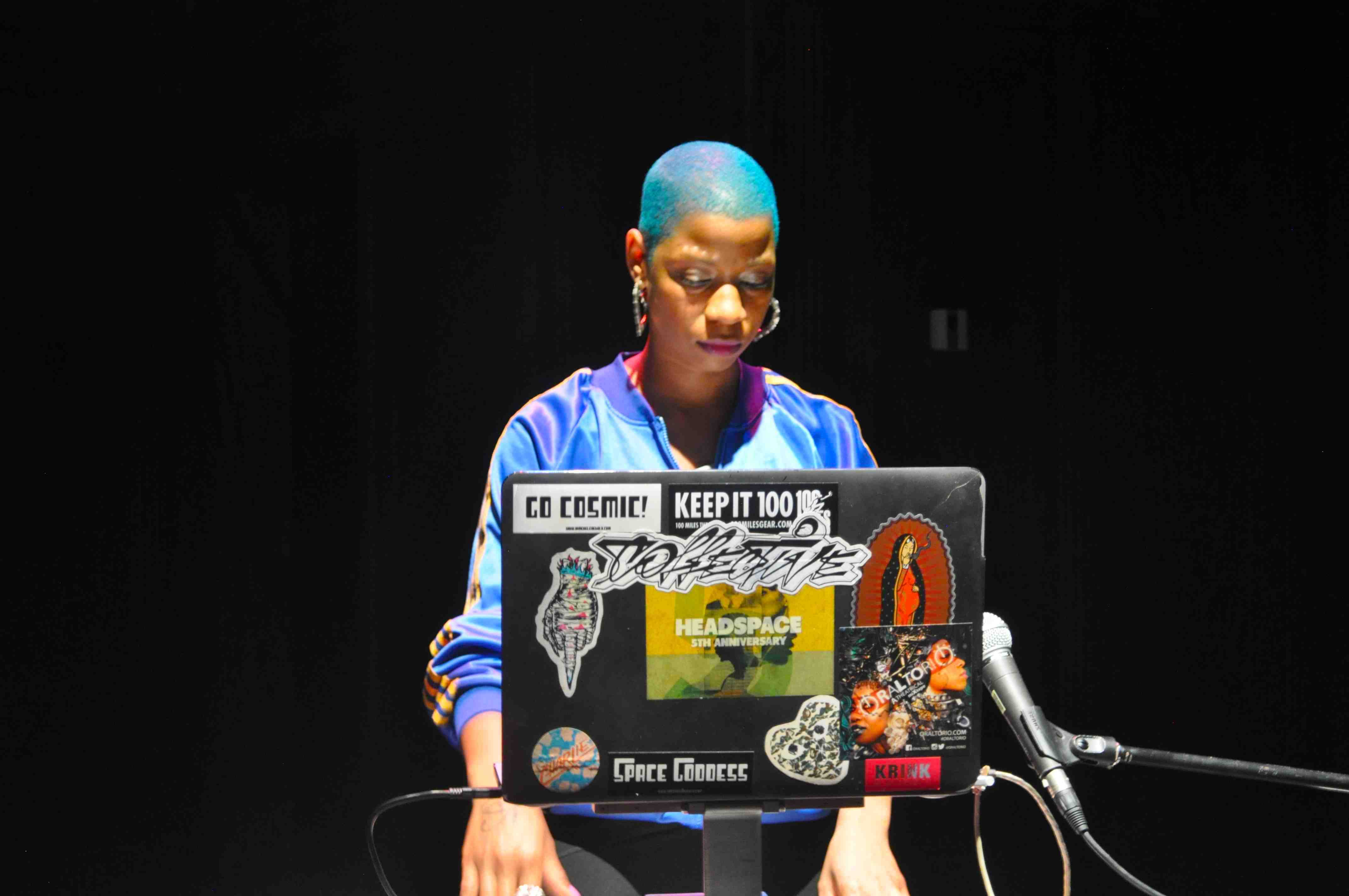 DJ L'Oqenz behind the Oraltorio sound controls at CINARS 2016, Montreal
It was great to hit Montreal for the latest stop on the Oraltorio: A Theatrical Mixtape Tour at CINARS 2016. With 3 shows at the renowned L'Ecole Nationale De Theatre Du Canada, the Off-CINARS Presentation was a music-filled double-bill with Volcano Theatre's Century Song.
Thank you to the road team – Tara Mohun (Stage Manager), producer Samantha Holland, Andre Du Toit (Lighting Designer) Rebecca Vandevelde (Associate Lighting Designer), soundman Eddy DaOriginalOne David, and Kaitlin Hickey (Associate Video Designer) for keeping Oraltorio moving on the road!
Oraltorio: A Theatrical Mixtape is written & performed by Motion, composed & performed by DJ L'Oqenz, directed by Mumbi Tindyebwa-Otu and choreographed by Roger C. Jeffrey.
Supported by Obsidian Theatre Company, KABIN, Pirates Blend, Toronto Arts, Ontario Arts & Canada Arts Councils.
For INFO: www.ORALTORIO.com