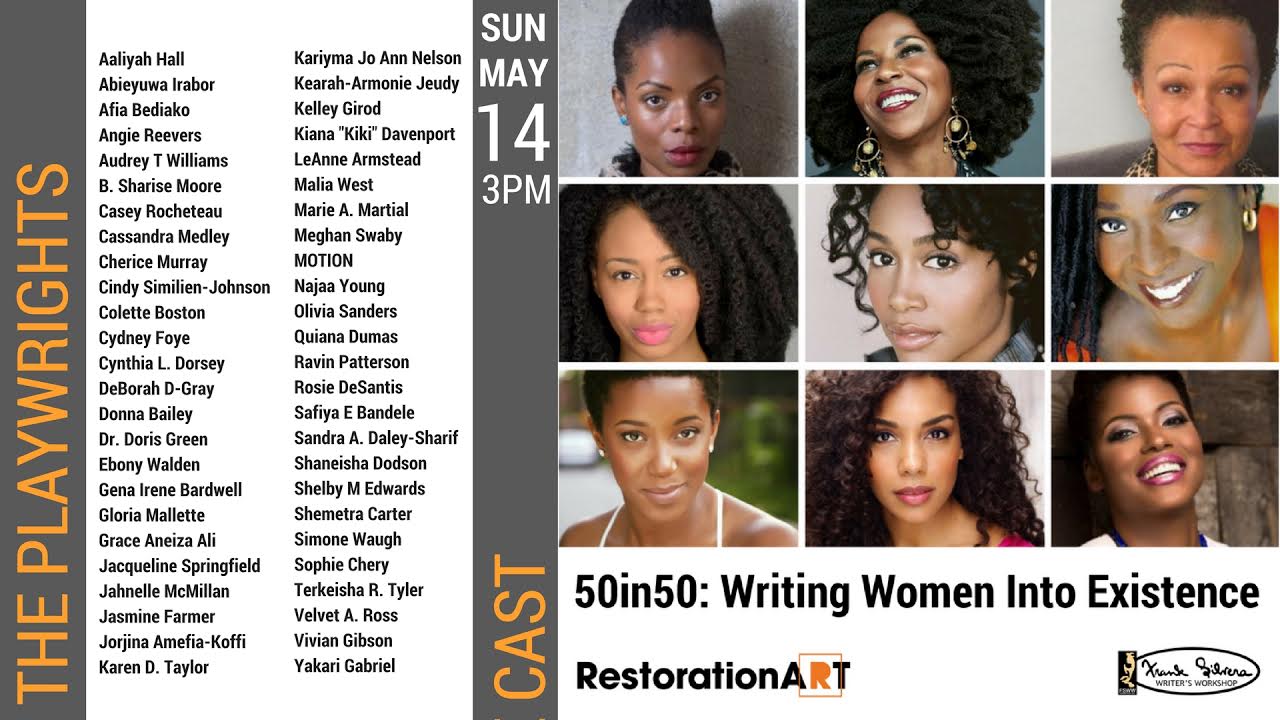 Really EXCITED to join 50 Black Women Writers for the internationally curated 50in50: WRITING WOMEN INTO EXISTENCE!
This special event featuring an esteemed collective of women actors takes place on Sunday May 14th, 2017 in New York City, at the legendary Billie Holiday Theatre – 1368 Fulton St., Brooklyn, NY. Showtime: 3PM.
Curated by acclaimed playwright Dominique Morriseau
Fifty writers have had their say,  in response to the powerful statement shaped by curator Morriseau which partially reads, "As Black Women writers, we fulfill a unique and un-duplicated role in theatre. We are telling the stories that represent us with balance and complexity and illuminate our side of the human experience." Join us for a groundbreaking event that places the diverse, rich and challenging perspectives of women and girls from all walks of life at the center. These stories will be read by an ensemble of women performers in an astounding 90-minute journey of truth, humor and strength.
Cast: Simone Missick ( Luke Cage), Pauletta Washington ( Beloved, NY Premiere of Autumn), Phyllis Yvonne Stickney (How Stella Got Her Groove Back), Marsha Stephanie Blake (Getting On, Orange is the New Black) and more.
And joining the 50 women writers, Toronto's-own playwrights MOTION and Meghan Swaby!
A partnership with Frank Silvera Writers' Workshop and the Billie Holiday Theatre.
BUY NOW | Tickets: $15