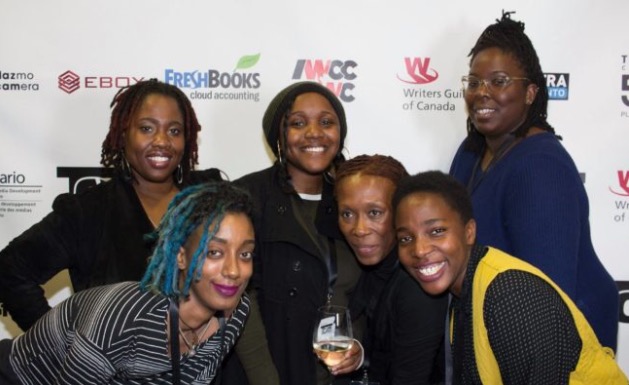 For the past 7 months, I've been facilitating a special writing intensive with the Regent Park Film Festival- WRITING THE WEB SERIES! On Saturday Nov. 18th 2017, 2PM, five talented writers will launch their pilot episodes in the LIVE SCRIPT LAB in association with ACTRA Diversity. Come out for a 1st hear of these exciting new web series projects during the 15th Annual Regent Park Film Festival.
SATURDAY, NOVEMBER 18 | 2:00 – 3:30 PM
THE PAINTBOX, DANIELS SPECTRUM
RSVP to RESERVE FESTIVAL SEATS
In collaboration with ACTRA Toronto, we present a live table read of pilot episodes from our Writing the Web Series Intensive. Five talented writers have been taking part in our seven-month intensive. See their scripts come to life.
Code Noir by Alicia Bunyan – Sampson
Tangled Roots by Elizabeth Mudenyo
Grounded by Katia Café-Fébrissy
Debtera by Lu Asfaha
Dialtone by Sajae Elder
Live Reading Director, Sharon Lewis, is an award-winning director, showrunner, actor and writer.
Thank you to our ACTRA Toronto actors who will be reading at this event!
Howard Davis
Peter Bailey
Richard Young
Tabby Johnson
Alicia Payne
Lisa Michelle Cornelius
Hosted by Motion