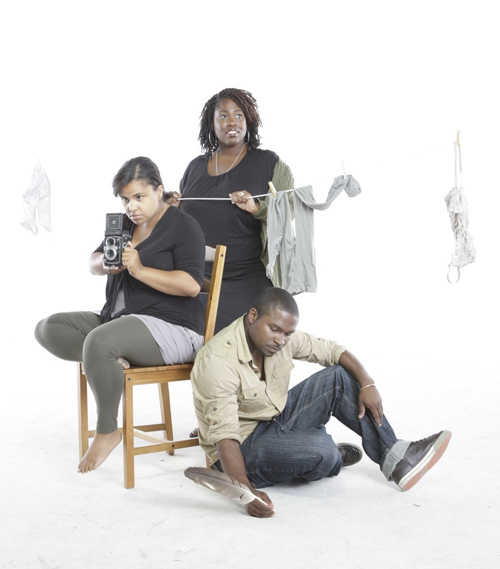 Photo: Adam Rankin.  Left to right: Leah-Simone Bowen, Motion, Joseph Jomo Pierre
Excited to join playwrights Leah-Simone Bowen and Joseph Jomo Pierre for the Obsidian Theatre's Development Series!  'The Development Series will launch new Canadian work with three workshop productions' during the renowned theatre company's 2012 season. And 4Our Woman (a Suite) will be hitting the stage Saturday March 31st.
4our Woman by Motion
Sat March 31 2012 (Tapestry/Nightwood New Work Studio)
55 Mill Street, Building 58, The Cannery, Studio 315 Tickets: 416-463-8444
4Our Woman is a story of memory, migrations, identity and inheritance, the entangled portraits of a dead washer, a domestic, an inmate and a crown ward. The play is the story of women who walk the precarious line between death, rebirth, and the living in between.
*Up Next: The Hallway by Leah-Simone Bowen, April 7 2012